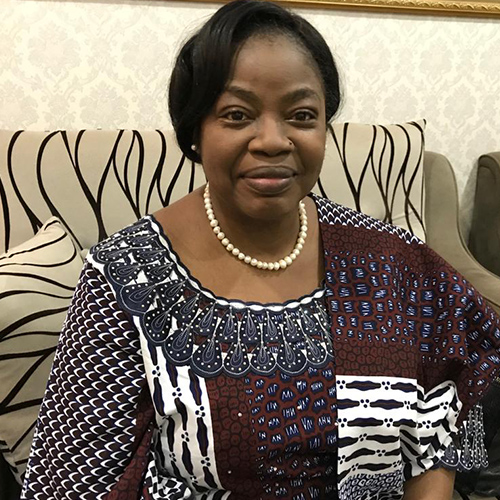 Dr. Catherine Adegoke is a pharmacist, who holds a doctorate degree in Management Sciences (Health). She is an alumnus of the World Bank e-course on "Basics of Health Economics". Dr. Adegoke combines both public and private sector experiences to demonstrate deep insight and wide experience of the health development sector, in issues that affect health sector systems, and in particular, the supply chain sub-sector. These revolve around the framework under which they operate, combined with a robust Capacity Development experience, across several projects and countries.
Her interest and demonstrated expertise in sustainability issues and the policy thrusts that influence them, have served as a basis for their deployment in the transformation of national and international surveys, case studies, and reviews, from mere investigations to robust programme evaluation and re-design, achieved with meticulous application of relevant and reliable data, qualitative and quantitative.
She has worked (and consulted) for many international bodies, including WHO (Nigeria (EPI/HIV/AIDS, EDM)); WHO/AFRO; WHO/Geneva); UNAIDS; World Bank; UNDP, USAID/MSH/RPM Plus; USAID/John Snow, Incorporated (JSI); USAID/Basics Grant Management Solutions (GMS); IFC, SFH, UNICEF, ICF etc. These have been at National (inclusive of State and LGA)- (National Programme on Immunization), as well as international levels (specifically collectively in the WHO/AFRO region, and in Ghana, Kenya, Tanzania (MSH), and Eritrea (Roll Back Malaria). She has been a technical facilitator for West African and East African PSM workshops and a consultant for several national and international surveys and case studies.
Her specialized skills in Programme Management revolve around macro issues -Framework, Coordination and Projects (Project Quality Assurance, Supply Chain Systems Quality Control/Analysis), Evaluation (Research/Desktop, Case Study and Data Review). She is also versed in Human Resources Development: Capacity Building (Training Needs Analyses; Curriculum and Training Materials development, as well as Facilitation and Evaluation of Training).
Dr. Adegoke has been involved in fostering a breakthrough of the national pharmaceutical system in Nigeria by her drafting of the Operations Research (OR) and Knowledge Management (KM) plans, for the health supply chain sub sector. In addition, she has pursued the drive to inculcate Project Quality Assurance into supply chain transformation projects. Her overall driving force is to pursue prospects for intensive focus on various neglected areas in health supply chain management (such as stakeholder management, system and health policy research, enhanced application of qualitative data, etc.), towards bridging current gaps in public health, and stemming the tide of failures often experienced in PSM-related health project definition and implementation, especially in the Africa continent.