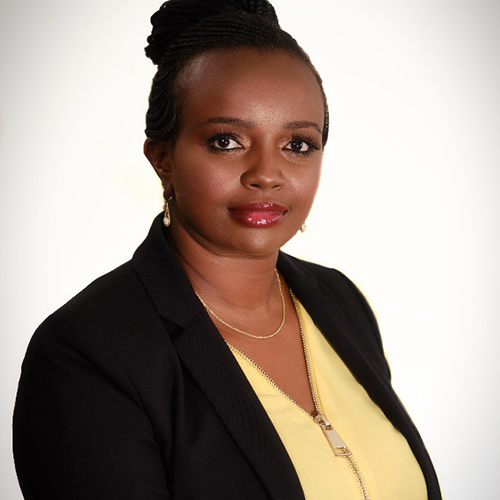 Loice Kikwai, Ph.D. is the managing partner at LCK Pharmaceutical Consulting. She has fifteen years' experience in the field of pharmaceutical drug regulation and standardization. To date, Dr. Kikwai serves as a consultant and educator for global pharmaceutical best practices at the Saudi FDA, South African Health Products Regulatory Authority (SAHPRA), Bahrain MOH, Kuwait MOH, Eritrea MOH and at US Pharmacopeia - Ghana: Center for Pharmaceutical Advancement and Training (CePAT). Dr. Kikwai has served as an invited and returning speaker at various global conferences to promote and strengthen regulations for the safety, efficacy and quality of generic pharmaceutical drug products.
Dr. Kikwai worked at the US FDA, Office of Generic Drugs as a lead bioequivalence dossier assessor. She has extensive experience in evaluations of bioequivalence, pharmacokinetic, formulation, dissolution and bioanalytical data submitted in Abbreviated New Drug Applications (ANDAs), Investigational New Drugs (INDs), and Bioequivalence-INDs (Bio-INDs). She has experience in drafting Product Specific Bioequivalence Recommendations for industry, detailing the protocols for clinical pharmacokinetic studies.
Dr. Kikwai worked at US Pharmacopeia as a scientist developing standards and methods for techniques that ensure the quality of generic drugs on the market. She is proficient in setting standards for tests that ensure drug product performance and performance verification testing of equipment used in the testing of human drug products, such as Dissolution testing.
Over the years Dr. Kikwai has developed a comprehensive understanding and knowledge of global regulations [US FDA regulations and guidances, EMA regulations and guidelines, US Pharmacopeia Compendial analytical methods, Saudi FDA/GCC regulations and guidelines, ICH, cGMP, cGCP and cGLP] as they pertain to the quality, safety and effectiveness of human drug products, particularly in the area of generic drugs products. Dr. Kikwai regularly attends trainings, workshops and symposia to stay abreast and up to date with the ever-advancing pharmaceutical industry.
Dr. Kikwai holds a Ph.D. in Pharmaceutical Sciences (2005) from Florida A&M University, USA and a B.A. in Biology and Chemistry (1999) from Lincoln University, USA.