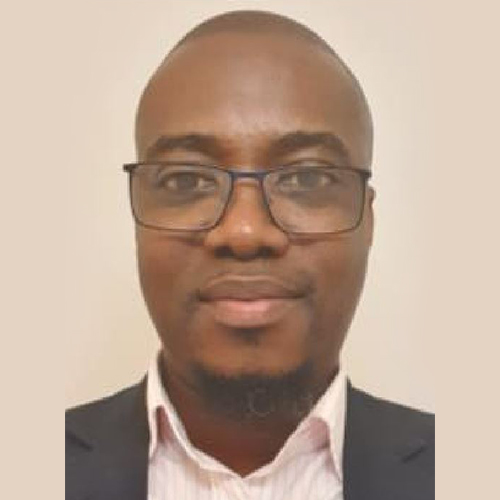 Hakeem Oshiyemi is an internationally certified QMS Auditor and a Senior Quality Consultant with over 20 years' experience in the Pharmaceutical industry. He has extensive expertise in the various aspects of pharmaceutical product lifecycle management.
Formerly a Quality Manager at GlaxoSmithKline in Europe, Hakeem possesses excellent management skills and promotes innovation and quality, receiving a number of the company's Excellent Recognition Awards in recognition of outstanding performances. More recently, Hakeem has provided Quality leadership to a UK-based pharmaceutical company to achieve successful US-FDA pre-approval inspection without any 483 observation and regulatory submissions in the USA and the European Union. Subsequently, he has helped to drive production capacity increase through process improvement and technology transfer in the European Economic Area, and implementation of a robust supply chain. Hakeem has received special recognition from the company's CEO for his contribution.
In Nigeria, Hakeem has led several highly successful Quality Management consultancy and capacity building projects, including services to the National Agency for Food and Drug Administration and Control (NAFDAC), Pharmacists Council of Nigeria (PCN), and Pharmaceutical Manufacturers Group of the Manufacturers Association of Nigeria (PMG-MAN). He has provided Cold Chain Distribution and Pharmaceutical Supply Chain Management consultancy to GlaxoSmithKline Anglophone West Africa, providing value-adding assessments and technical assistance to drive compliance with international standards. He has also provided consultancy services to the USP PQM program towards the development of GMP Roadmap for all pharmaceutical manufacturers in Nigeria, with the key objective of improving access to quality medicines.

Hakeem has a first degree from King's College London and a Masters degree from the University of Birmingham, both in the United Kingdom. He is an IRCA (International Register of Certificated Auditor) registered QMS Auditor and a trainee Qualified Person under the European Council Directive of 2001/83/EC. He is a member of the Chartered Quality Institute and the Pharmaceutical Quality Group, both in the UK.